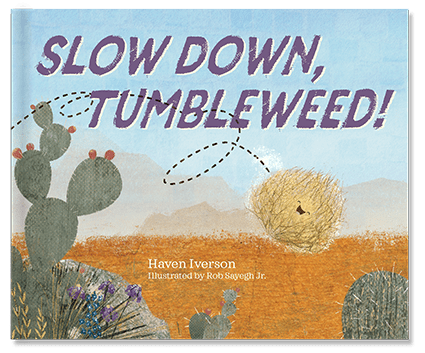 Haven Iverson
Illustrator Rob Sayegh Jr.
Slow Down, Tumbleweed!
Mabel is a wild and roaming tumbleweed. She rambles and rumbles and rides the wind. That is until the day she gets stuck against a fence. As she learns to sit in stillness and quiet, she celebrates the gratitude and awe that comes with slowing down.
: Buy Now
Hardcover:978-1-68364-739-3 · US $17.99 · Ages 4–8